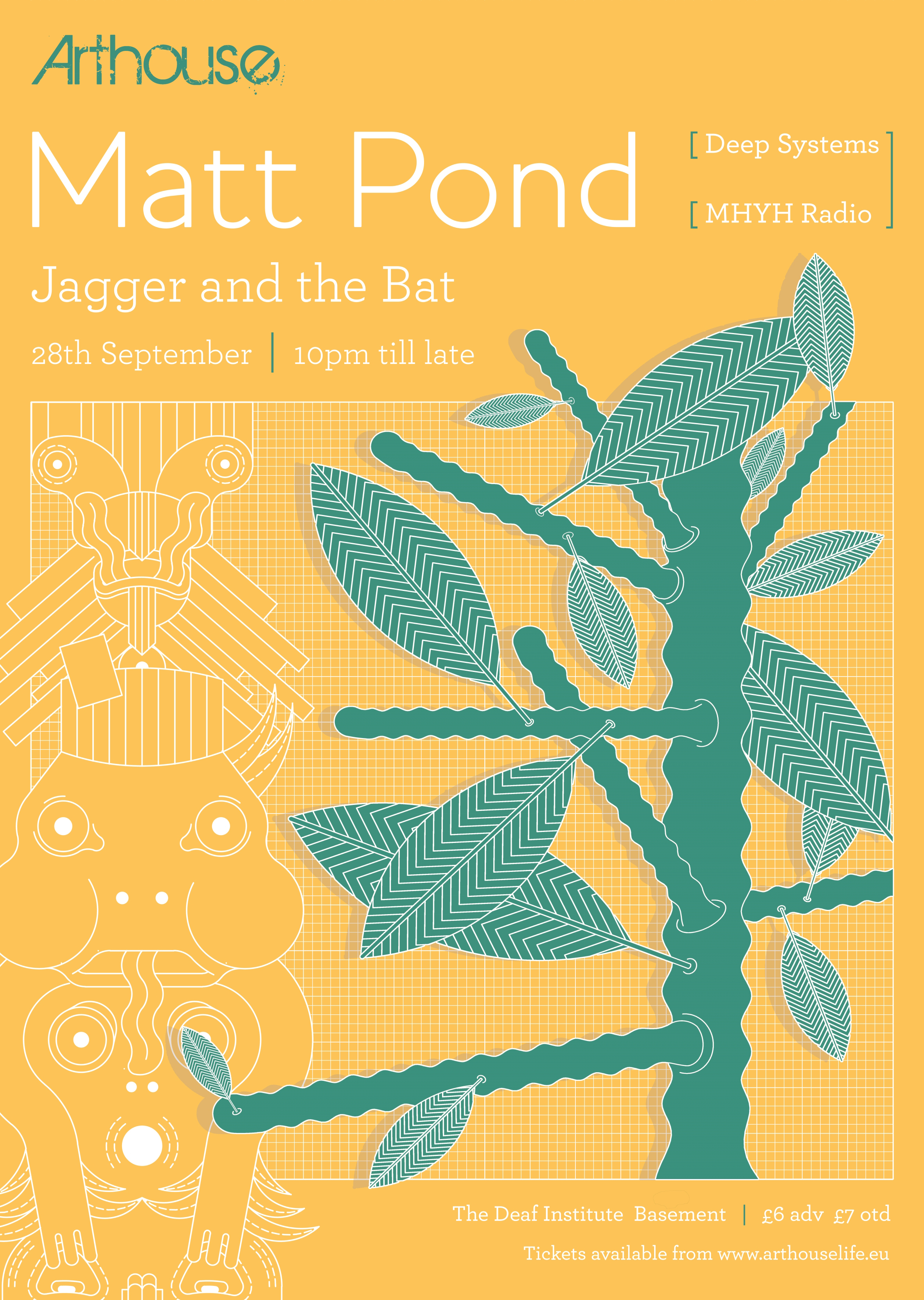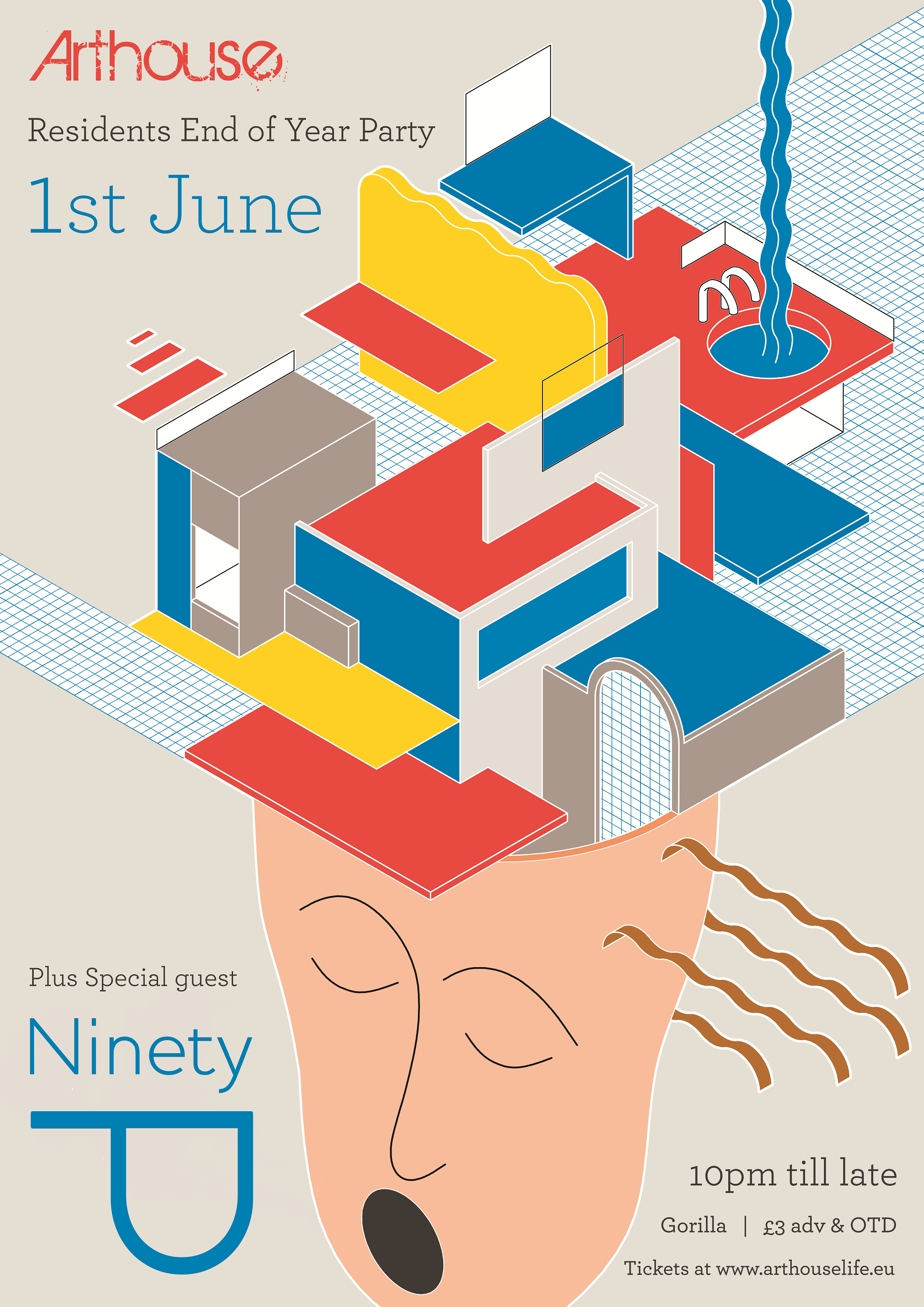 Arthouse is a collective of hedonistic misfits. Good natured people wanting to promote and support underground dance music in the name of extending the weekend as long as it can possibly go.

We were tasked with creating a more refined aesthetic for this playful, friendly and welcoming monthly music event (focused mainly on house and techno) in Manchester's Deaf Institute.

Starting with a basic work set of a grid pattern and the go-to modern typeface Helvetica, Arthouse would develop from a predominantly 2D aesthetic to more detailed, intricate 3D illustrations that still maintained a strong visual impact. It was really great fun playing around with colours on this body of work and developing the Arthouse identity form whilst keeping the original idea for the event intact.